Products

Singles
Tandem / Vulcan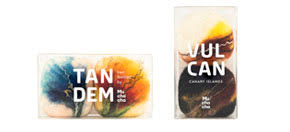 Thematic packs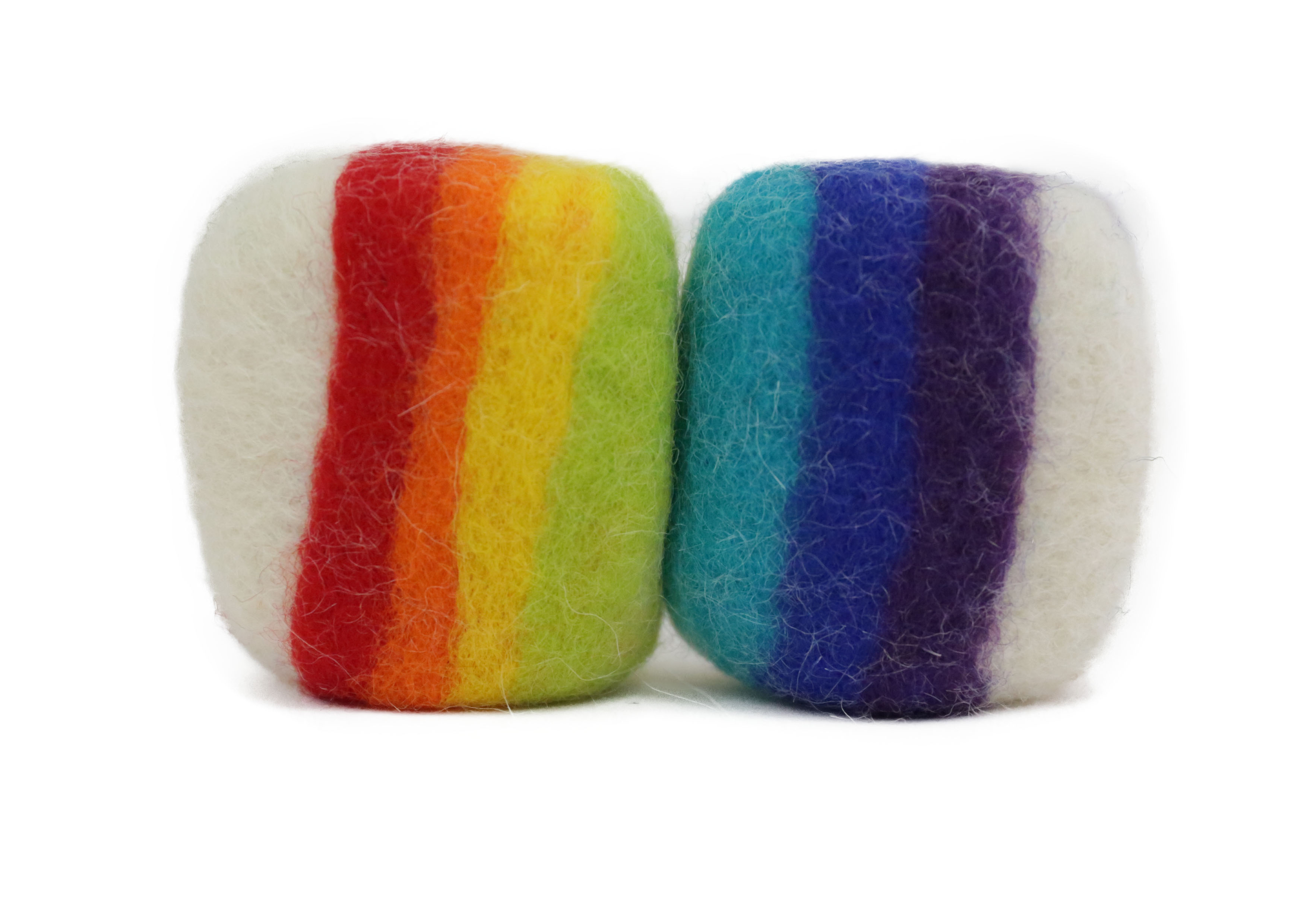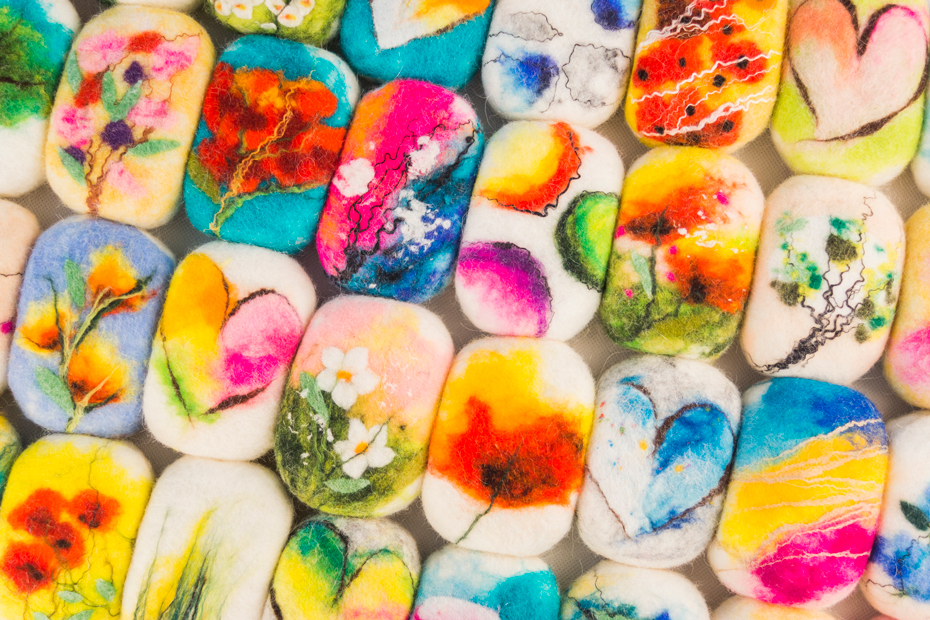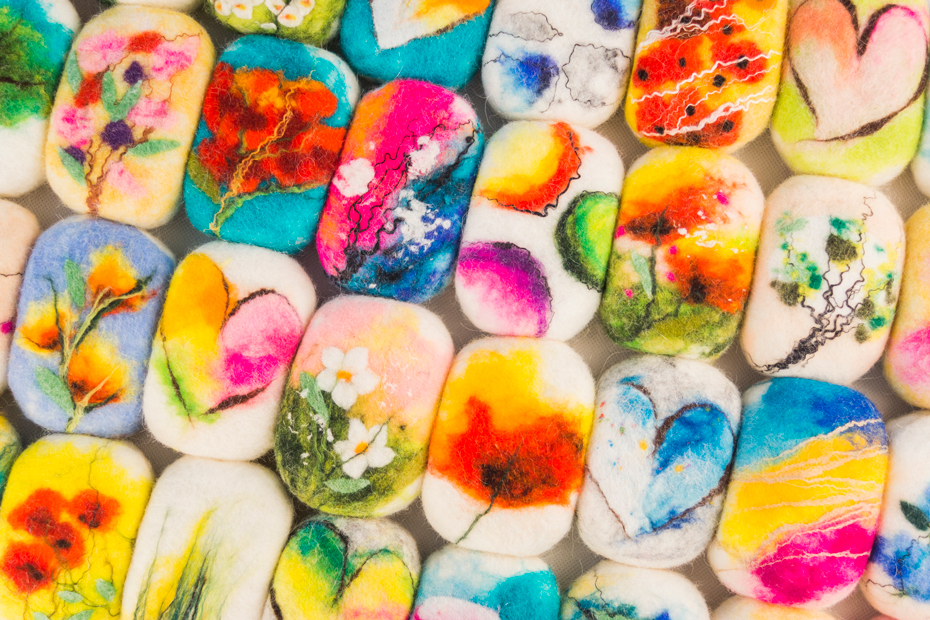 Production and materials
Made by hand in the Canary Islands, each one embodies art and feeling.
Feelties came about thanks to the experimenting we do at the by Muchacha workshop, an activity that is our hallmark.
A chance discovery that resulted while reinventing the age-old, traditional technique of felting wool.
Artisanally working both materials – wool and soap – we combine them to design useful and original objects that connect us to the beauty of Nature.
Each soap – wrapped in white wool – becomes a soft canvas onto which we draw colourful landscapes straight from our soul.  Imagination, tradition and avant-garde design from our workshop in the Canary Islands.
Wool, the perfect wrapping.
Sheep's wool is a natural fibre that is strong, flexible, insulating and has specific properties that ward off bacteria, fungi and dirt.
These felt-wrapped soaps have the added benefit of being an exfoliant, as well as a sponge that pleasant to the touch.
Our wools come from all over the world – from Spain to Switzerland, Australia, New Zealand, England and Portugal.
Wools are produced and coloured with natural dyes according to STANDARD 100 by OEKO-TEX®.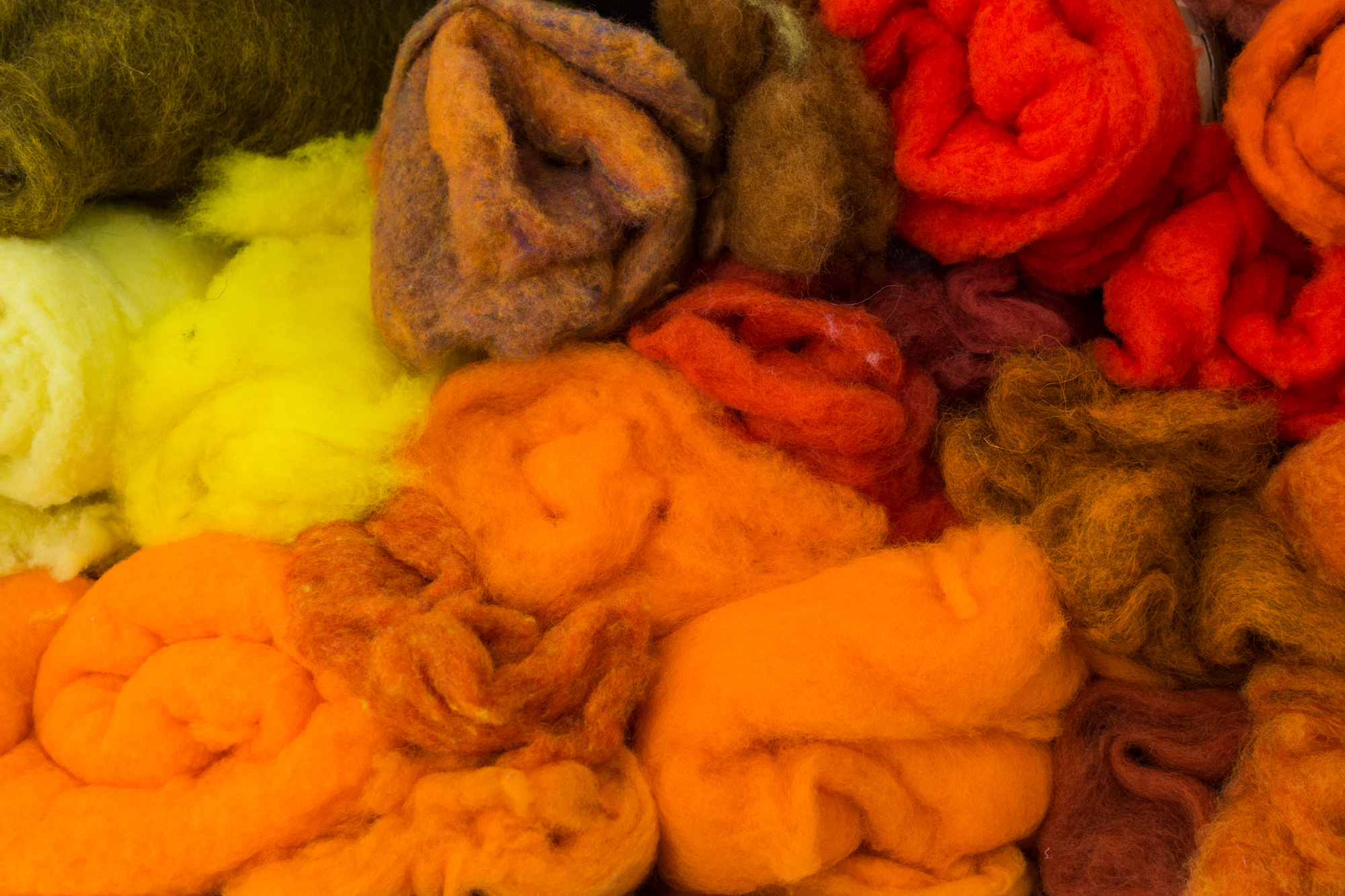 A natural and artisanal soap
Feeltie's soul is a soap made with natural, cold-pressed coconut and olive oils, made in Spain following processes used by master soap makers.
Thanks to its abundant, creamy lather, coconut oil deep cleanses the skin and its active ingredients are suitable for all types of skin.
Olive oil protects from external environmental agents while hydrating and nourishing your skin, as well as firming and making it soft.
Artisanal soaps contain no detergents, parabens or animal fat, and are suitable for sensitive skin and those with dermatological problems.
Handmade soap ingredients
Sodium cocoate, water (aqua), olea europaea, glycerin, perfume, CI 75810, tocopherol, citronellol, geraniol. Weight: 110 grams (approx. 3.8 ounces)
Wool produced and dyed according to STANDARD 100 by OEKO-TEX®.
Recycled and recyclable PVC packaging.